We want good people with bad credit! At Jack Daniels Kia, we've gone out of our way to remove obstacles that lie between you and your new car. Our goal is to make your experience at our dealership simple and convenient. That extends to our Kia credit application during the finance process.
If you've ever been turned down for a new car loan because of bad credit, we expect to hear from you soon. That will never happen to you at Jack Daniels Kia.
Bad Credit Doesn't Disqualify You at This New Jersey Kia Dealer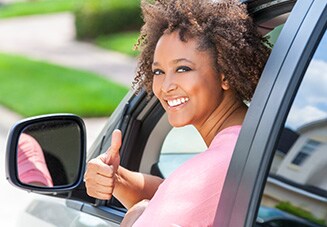 apply for financing at our dealership, you don't need to worry about credit approval. We don't believe in evaluating you based on decisions you made years ago. If you need a car, you need a car, and we want to help you buy one. A bad credit score doesn't necessarily represent your current situation, and that's why we like to work with you.
Your credit score won't affect your approval. As long as you have a valid credit history, you'll meet our financing requirements. Only extreme circumstances will disqualify you.
What your credit score does affect is the rate attached to your loan. Our finance managers will do what they can to get you the best rate possible, but what's important is you get to drive away in the car you want.

For customers worried about their credit score, we recommend browsing our Used Car Super Center. These cars offer the best value for people who may not be able to afford a new Kia. We can also direct you to our Used Car Specials for greater savings on promoted cars.
Jack Daniels Kia is located in Fair Lawn and is in driving distance from Paramus, Jersey City, and New York City. Please call us with questions about our finance process, or visit our dealership if you would like to talk face-to-face. We look forward to hearing from you soon.
EASY ONLINE APPLICATION! »